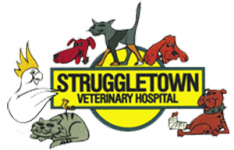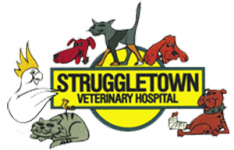 Struggletown Veterinary Hospital
Struggletown is a modern, friendly, A-class veterinary hospital located in the heart of the Eastern Suburbs of Sydney.
We provide all the help you need to care for your pet, from up-to-date veterinary treatment through boarding, grooming and puppy training.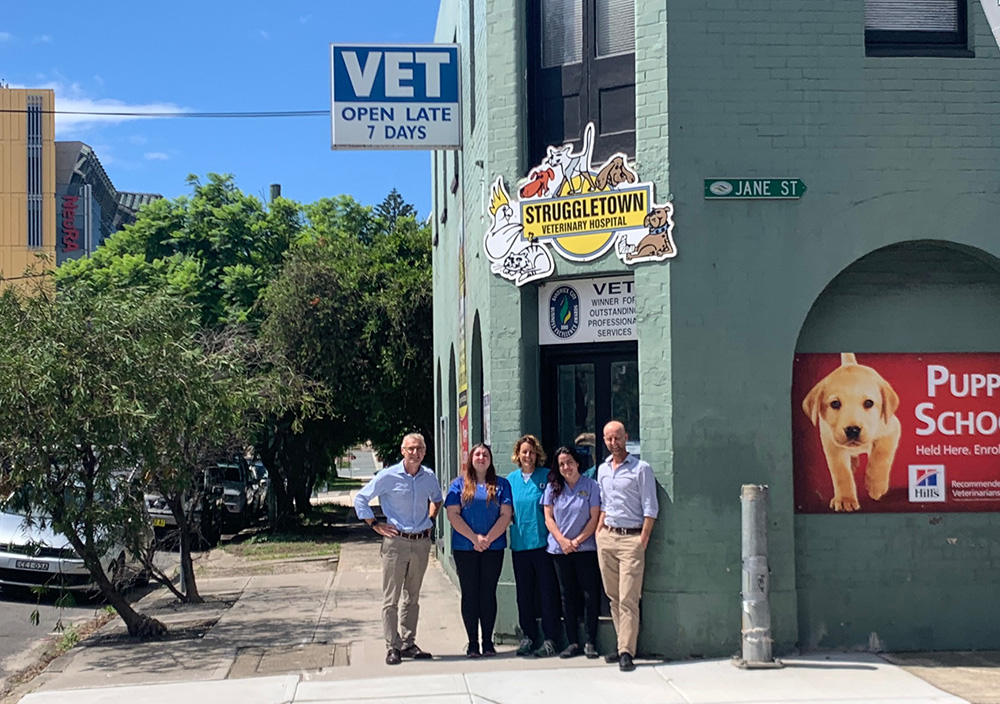 Updated 10 August 2020
Our thoughts and love are with our clients and local community through this evolving pandemic. To ensure we can continue to service you and your pets, we have made the difficult decision to make some changes in the way we provide our services to ensure everyone's safety.
It is important to note it is imperative that we all do our part to keep our curve flat and avoid a second wave of the virus as restrictions start to ease. We also need to keep our staff safe so that we can remain open to be able to service your furbabies.
Who are we?
Our motto is "Treating Pets as Part of the Family" and this ethos of pets as a loved and treasured member of the family guides everything we do.
Struggletown is open longer hours to be able to provide you with the service you need, whenever you need it.
Lincoln Institute Leadership Accredited
Employer of Choice 2020
The Lincoln Institute recognises the achievement of attaining and maintaining the highest level of leadership qualification currently available for Veterinary Professionals in Australia and New Zealand.
This means that Dr Antony Kery and Dr Simon Roberts as owners of Struggletown endeavour to provide the best working environment we can to look after all of our staff, so that they are then at the top of their game to provide our clients with the amazing and excellent care that we have always prided ourselves on.
To maintain currency of accreditation, Accredited Practices must undergo a detailed Annual Leadership Audit and attend ongoing leadership training.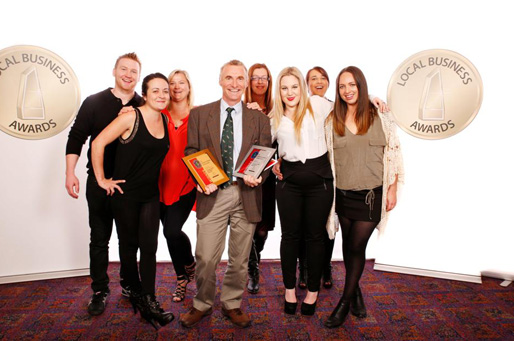 Randwick City Business Excellence Award – 2013 Winners
The Randwick City Business Excellence Awards are designed to recognise and celebrate outstanding local businesses dedicated to delivering exceptional products and services as voted by the community.
The Awards are held every two years and provide a great opportunity for local organisations to promote their business, build brand awareness and enhance the relationship with their customers.
Award finalists are selected based upon nominations and public voting with the winners chosen by a team of judges who anonymously visit the businesses.
Drop Off Service
Stop at the front of the practice 5-10 minutes before your appointment (yellow area in photo)
Bring your pet to reception, or call our team to pick up your pet.
We'll look after your pet while you find a place to park, and while you retrieve your car after your appointment.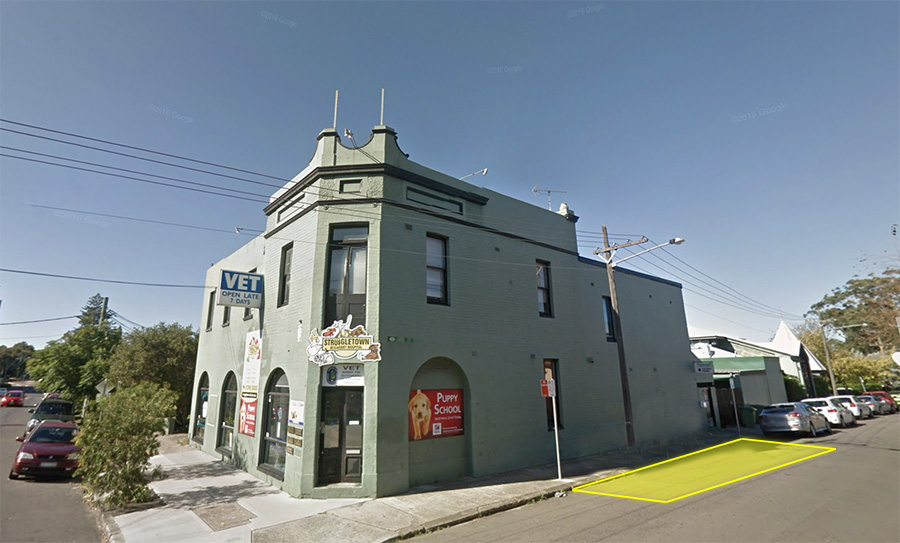 The drop-off area is highlighted yellow in the photo above.
Monthly Staff Training
Because the team Struggletown always pride ourselves on giving both the best and most up to date care for your pet, as well as the amazing customer service to go along with this, we will be closing our doors, and turning our phones off for 2 hrs in the middle of the day for staff training/meetings towards the end of each month so that we are able to service our clients in the best possible way. We will of course re-open like normal at the end of this. For any critical emergencies during this time please phone the emergency clinic phone number that is on our answering machine. Thank you for your understanding.
Struggletown Veterinary Hospital
Monday to Friday: 7:30am - 9:00pm
Saturday: 9:00am - 5:00pm
Sunday: 9:00am - 1:00pm
Providing Quality Vet Care Near:
Randwick, Coogee, Kingsford, Daceyville, Kensington, Bronte, Waverley, Queens Park, East Gardens, Pagewood, Hillsdale, Maroubra.